World-Class Education
World-class education based on Finnish education system, one of the best in the world by many global studies.
Read more about ECF schools
Q.F.I. School offers unique high-quality education based on modern pedagogical approaches and methodologies having its roots in the long-term educational development of the Finnish education system. The best elements of the Finnish educational system are adapted to Qatari and international context. At Q.F.I. School highly qualified Master's level educational experts possess solid subject matter expertise combined with strong pedagogical knowledge and skills.
Students on average in a classroom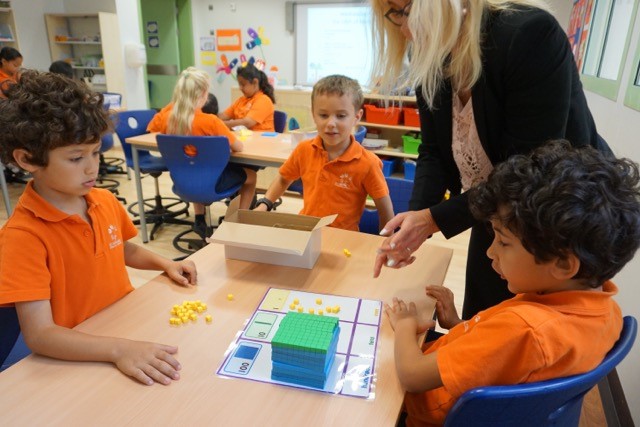 When the children apply for school, we don't test them in order to rank them, but to get to know their skills and abilities. By knowing the level of their overall development, we are able to plan the individual learning paths for our students.
When we create a learning environment, we don't build it to show off to parents or stakeholders. The learning environment needs to inspire the children. We want the children to feel comfortable and safe at school.
When the children are at school, the main responsibility of all school staff is to support children in their growth. The adults of the school are not there for any other reason.
When we say that the child is in the center, we don't just say that. Our teachers are highly qualified and committed to support each child, in as many different ways as there are children. Every child has his or her own way of learning, own interests and own challenges.
When we think of our students, we don't only see them as students. We see them as complete persons and we are dedicated to take care of their holistic well-being. That is why we have an educated team of learning assistants, social workers and nurses as part of the expert team in the school.
When in class, we don't only make children sit quietly and memorise information. We apply age-appropriate ways of teaching, make learning interesting and support their life-long passion to learn.
When we think of the school path of our students, we don't think our influence ends when they leave our school. We will have equipped them with skills to learn throughout their life. Children are responsible for their own learning, but our job is to encourage and motivate them to realize their full potential – through the joy of learning.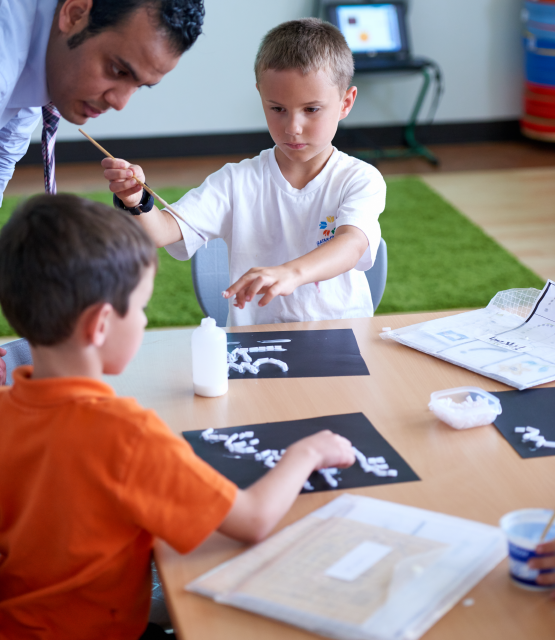 Mission
Providing high-quality teaching in Qatar through encouraging your child to take an active and responsible role as a learner.
Creating learning opportunities, which support all your child's educational needs as an individual, a member of the community, and a conscious global citizen.
Offering our young learners a motivational, inspiring, and secure environment with future technology and versatile learning materials enhancing academic achievement and creativity.
Modeling an exquisite combination of educational excellence and support of holistic well-being of our students, staff and parents.
Establishing a forerunner institution which serves key Qatari stakeholders committed to achieving educational excellence according to the Ministry of Education and Higher Education "Outstanding Schools" Programme.
Q.F.I. School is a unique state-of-the-art school, a safe environment, and a supportive community for learning and growth enabling each child to reach their full potential.
Respect
Communication
Professionalism
Cooperation
Equality